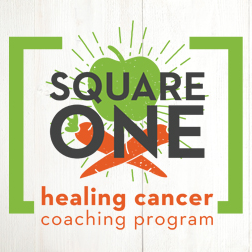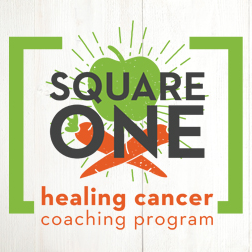 The Green Spatula
by Christina Dobosz
I'm not being dramatic here but a plant-based diet saved my life.
Weight gain, calorie counting, fearing certain foods, eating too much, and digestion issues were all daily experiences in my life. But, with a plant-based diet, I found a way of eating that healed my health and my relationship with food.
I lost 30 lbs, regained my energy, cleared my skin, and discovered a passion to help other women experience the freedom and wellness that comes with a diet filled with fresh, whole foods.
I'm thrilled to share these five simple tips on how you can smoothly transition to a plant-based lifestyle so you can finally reach your weight loss and wellness goals without feeling restricted, deprived, or (worst of all) hungry.

So, why do I recommend a diet based on plants and have made it my purpose to help others realize it's health benefits? Well, because it's so effective and a more positive approach to weight loss and healing.
It focuses on eating high-quality and nutritious foods for your health rather than restricting and cutting back on your portion sizes. Plus, it's an easy diet for many to adopt since it's surprisingly flexible.
 Let me explain.
 A "plant-based diet" means that the majority of your food comes from unprocessed, plant sources like fresh fruits, vegetables, starches, legumes, nuts, seeds, and whole grains.
This means that if you love a good steak, as long as most of your diet is based on plants (hence the name) and whole foods, you can still eat the occasional high-quality animal protein and still experience the health benefits of a plant-based diet. You might already be a plant-based eater and just don't know it!
This flexibility makes this style of eating so easy to adopt and appealing since you're still able to enjoy your favorite foods – it's all about moderation and keeping the majority of your foods plant-based.
This isn't like any other "diet," it's a life transformation.
For me, animal protein doesn't sit well with me so I don't eat it. But, my husband, Tim, eats meat on occasion and will tell you that he's a plant-based eater.
After switching to this way of eating, he significantly reduced his digestion issues, stress, and anxiety. His sleep habits, energy, and confidence improved tremendously and he's lost 15 lbs! As he says:
"A plant-based diet was a simpler way to start feeling better and healthier. I still eat meat so I liked that it was more flexible than other diets – and I saw more results!"
All because he reduced his meat intake and started eating more plant-based meals.
But regardless, whether you choose to eat a bit of meat or cut it out completely, plant-based diets are shown to not only help you naturally lose weight but also protect the body from cancer, diabetes, heart disease, and high cholesterol.
So, it's a win-win. You get to eat delicious food, while protecting and healing your body.
Check out the tips below so you can start your journey towards a plant-based lifestyle.
1.TAKE IT ONE MEAL AT A TIME
The key to smoothly adopt a new habit (like a diet) is to ease your way into it.
With a plant-based diet, start by picking one of your meal a day (breakfast, lunch, or dinner) and make it fully plant-based while you leave the others as is. Then, as time goes on, increase it to two meals a day until every meal is plant-based.
This approach gets you familiar with cooking plant-based meals, which is really easy to do and helps you take your time integrating this new habit into your day-to-day.
2. FIND PLANT-BASED DUPES FOR YOUR FAVORITE FOODS
The best way to transition to a plant-based diet is to substitute your favorite foods for plant-based alternatives:
Mushroom tacos
Chipotle-style sofritas burritos (recipe included in the 7-Day Plant-Based Meal Plan)
Veggie chili
Tofu stir fry (I know tofu has a bad rep, but it's cause you have to marinade it! It'll soak up any sauce it's in and will taste amazing.
Finding these dups helps you add more plant-based dishes to your life without feeling like you're sacrificing them.
Click here to check out my Pinterest for inspiration.
3. CONNECT WITH OTHERS TO FIND INSPIRATION
When you fill your social media newsfeed with drool-worthy pictures of plant-based dishes, helpful health tricks, and inspiring people spreading the important message of health and happiness, you'll be inspired and find the motivation to make this apart of your life. Plus, the food always looks so darn delicious!
One of the main things that helped me transition and inspire me to cook plant-based, was finding vegan YouTubers who shared their lifestyle, food, and health transformations online.
I cannot tell you how many "What I eat in a day" videos I watched and would always salivate at the bright and colorful meals!
Here are some of my favorite:
4. BE GENTLE WITH YOURSELF
So, you had fast food last night after a night out with friends. Don't get discouraged or feel guilty!
Changing up your normal diet takes time and you'll have some ups and downs along the way. Plus, life is about moderation or else you're going to go crazy. As long as 80% of your diet is filled with nutritious food, it's ok to enjoy the occasional greasy pizza or fudgy chocolate cake.
5. FIND YOUR "WHY"
Understanding WHY you want to accomplish a goal helps you discover the deeper motivation behind your commitment. Grab your journal or a piece of paper and answer the following questions.
You can use this for anything in your life but, in this case, it might sound something like:
"Why do I want to eat a plant-based diet?"
"Why do I want to improve my eating habits?"
"Why is this change in diet important to me?"
"What would happen if I didn't make this change?"
When you take a moment to reflect and find your reason WHY you'll uncover the emotional connections to your goal. As human beings, we're extremely emotionally driven, and if you know that the outcome of your goal will make you feel good, you're more likely to see it through – even when it gets hard or uncomfortable.
It's also important to show your mind what would happen if you didn't make this change and continued down the path you're currently on. Showing yourself the pain you'd experience is just as powerful as showing yourself the benefits of reaching a goal.
Think of this as a mental kick in the pants to get you fired up!
Make sure you download the 7-Day Meal Plan and grocery list to help get you started. Remember, this is no rush and you can do this at your own pace so it can fit your needs and lifestyle.
Have questions? Leave me a comment and I'll get back to you!
Much love,
Christina
As an Integrative Nutrition Health Coach and serious foodie, Christina Dobosz does more than promote the transformative power of plant-based foods. After losing 30 lbs and overcoming digestion, skin, and fatigue issues on a plant-based diet, Christina founded The Green Spatula and helps women break up with traditional, fad diets – for GOOD – so they can heal their relationship with food and discover food freedom. 
Originally Posted on thegreenspatula.com